The City of Philadelphia approved a redesigned version of the flag in June 2017, created by marketing agency Tierney. It adds black and brown stripes to the top of the traditional six-coloured flag to draw attention to the concerns of LGBT people of colour. It was introduced as part of the citywide "More Colour, More Pride" campaign – and was born out of protest after several high-profile stories exposed racism in Philadelphia's gayborhood.
It was quickly adopted around the world, representing black and brown people in the LGBTQ community and their experiences. It is still widely used, but was expanded a few years later with the Pride Progress flag to be more inclusive of the transgender community.
The black and brown stripes on the standard six-colour flag draw attention to the issues faced by people of colour in the LGBTIQ community.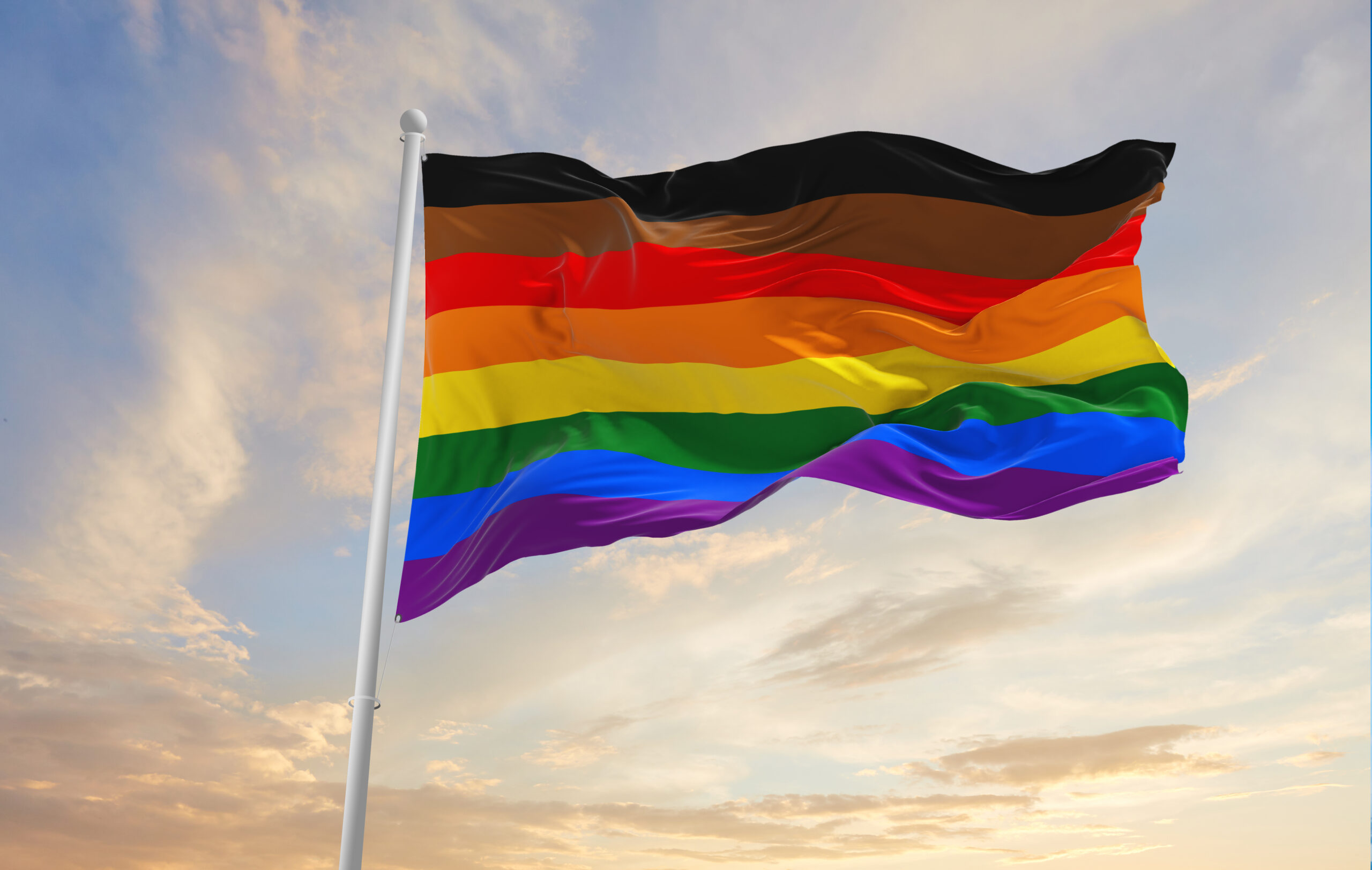 Information:
In Luxembourg, there is actually no such thing as Pride Month. We have a Pride Week that takes place every year in July. Click on
Luxembourg Pride
to get all the information about it.
You still want to dress up for this year's Luxembourg Pride? Then check out our shop!
Black = POC (People of Colour)
Brown = POC (People of Colour)