The gay man's flag is a Pride flag that, like most Pride flags, has been revised over time. For example, the original had horizontal stripes in different shades of blue with a white stripe down the middle.
The original version was controversial because people thought it reflected a gender binary rather than a gender spectrum.
The new version was created by a Tumblr user called gayflagblog in 2019, with light green stripes on one half and blue stripes on the other, separated by a white stripe down the middle.
The design of the gay men's flag and most Pride flags was inspired by Baker's rainbow flag. Like Baker's design, the gay men's flag is highly symbolic, with each shade of blue and green representing something different.
The green stripe at the top symbolises community. Community is the cornerstone of the LGBTQ+ movement, and having places to embrace and interact with that community is what started the movement in the first place. The Stonewall Uprising began with LGBTIQ resistance after the police raided the Stonewall Inn.
Aquamarine symbolises healing, which is also represented by the orange stripe on the rainbow flag.
The light green stripe underneath stands for joy.
The white stripe represents those who were left out of the earlier, more binary flag, such as transgender men, non-binary men and non-conforming men.
Light blue stands for love, purple for courage and dark purple or indigo for diversity.
The Gay Man Pride flag differs from the Rainbow Pride flag in that it has seven stripes. The original Pride flag had eight stripes, but due to material shortages, two of the stripes were eventually removed or combined with another stripe.
Again, there is a simplified version with 5 stripes, but the meanings remain the same.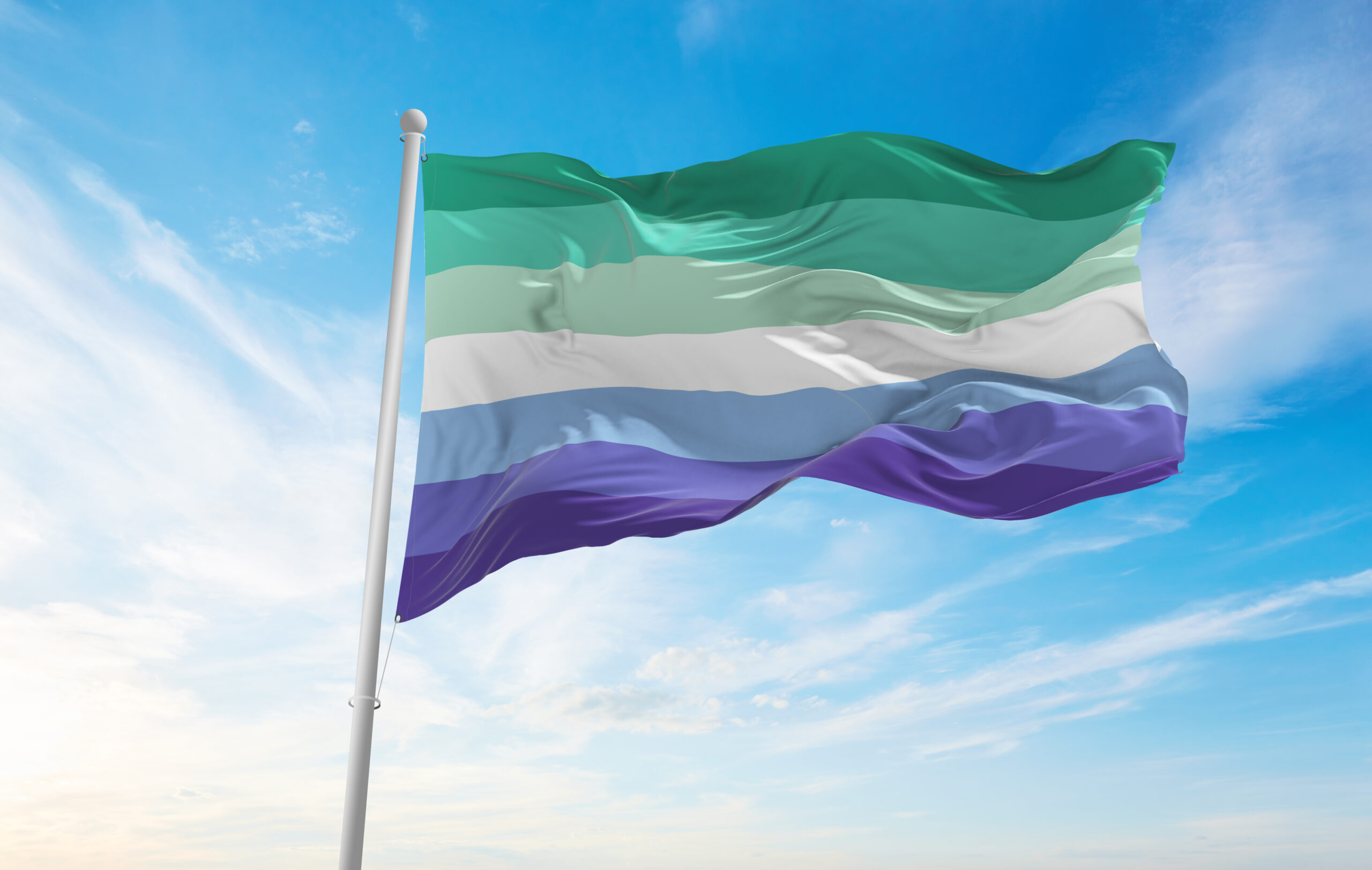 Information:
In Luxembourg, there is actually no such thing as Pride Month. We have a Pride Week that takes place every year in July. Click on
Luxembourg Pride
to get all the information about it.
You still want to dress up for this year's Luxembourg Pride? Then check out our shop!
White = trans, non-binary and non-conforming men